PILLSORTED BLOG
2 MINUTES READ
Personal Pharmacy? PillSorted we say…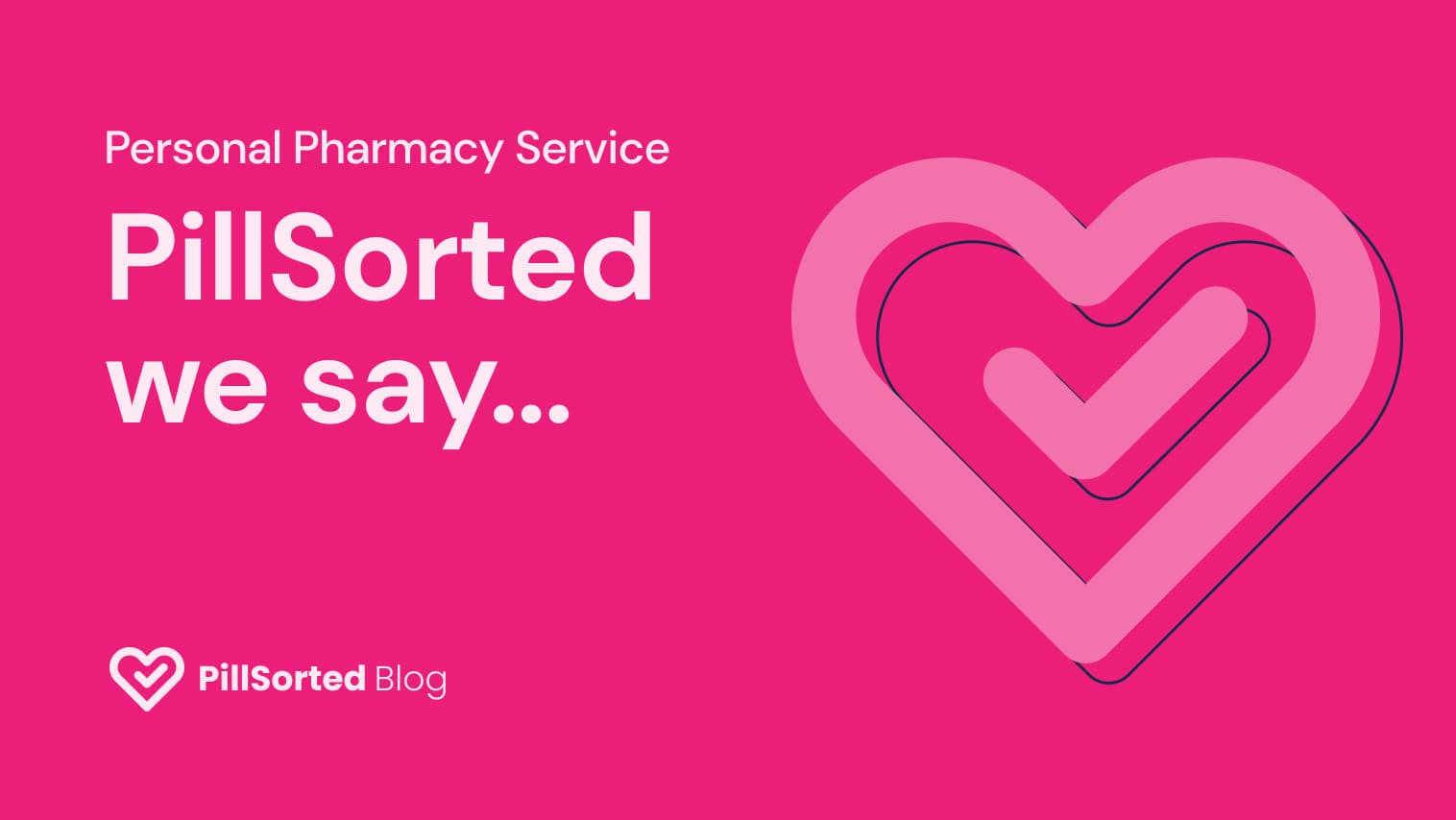 Here's why:
For You:
We've all embraced technology. We like to make video calls; we like to browse on-line and get things delivered; so why not have a health chat from the privacy and comfort of our home and then get our medicine delivered?
We don't need to take a paper prescriptions to the pharmacy anymore. We choose our preferred pharmacy at our doctors, then your prescription arrives at our pharmacy electronically and saves us one leg of the trip… and all the hassle… and all the wait.
For The National Health Sevice:
The NHS has also embraced technology. Thanks to the NHS we now have Electronic Prescriptions.
Let me explain. Every month, pharmacies pack all the prescriptions dispensed in that month and send it to NHS, for payment.
I remember when it was all green or other various color paper prescriptions, and we had to manually go through piles the size of two to three packs of 32 tissue rolls (the ones you can't find nowadays!) and box them according to NHS guides. A tedious monthly routine!
Since the arrival of Electronic Prescriptions and the digital medicine database, we know exactly what the doctors want, the NHS knows exactly what we've dispensed, and end of month is a click!
Efficient, accurate and modern.
So, we thought of PillSorted. We're a personal service right here at your door, using technology to deliver scientifically proven, up to date care.