PILLSORTED BLOG
3 MINUTES READ
A day in PillSorted Personal Pharmacy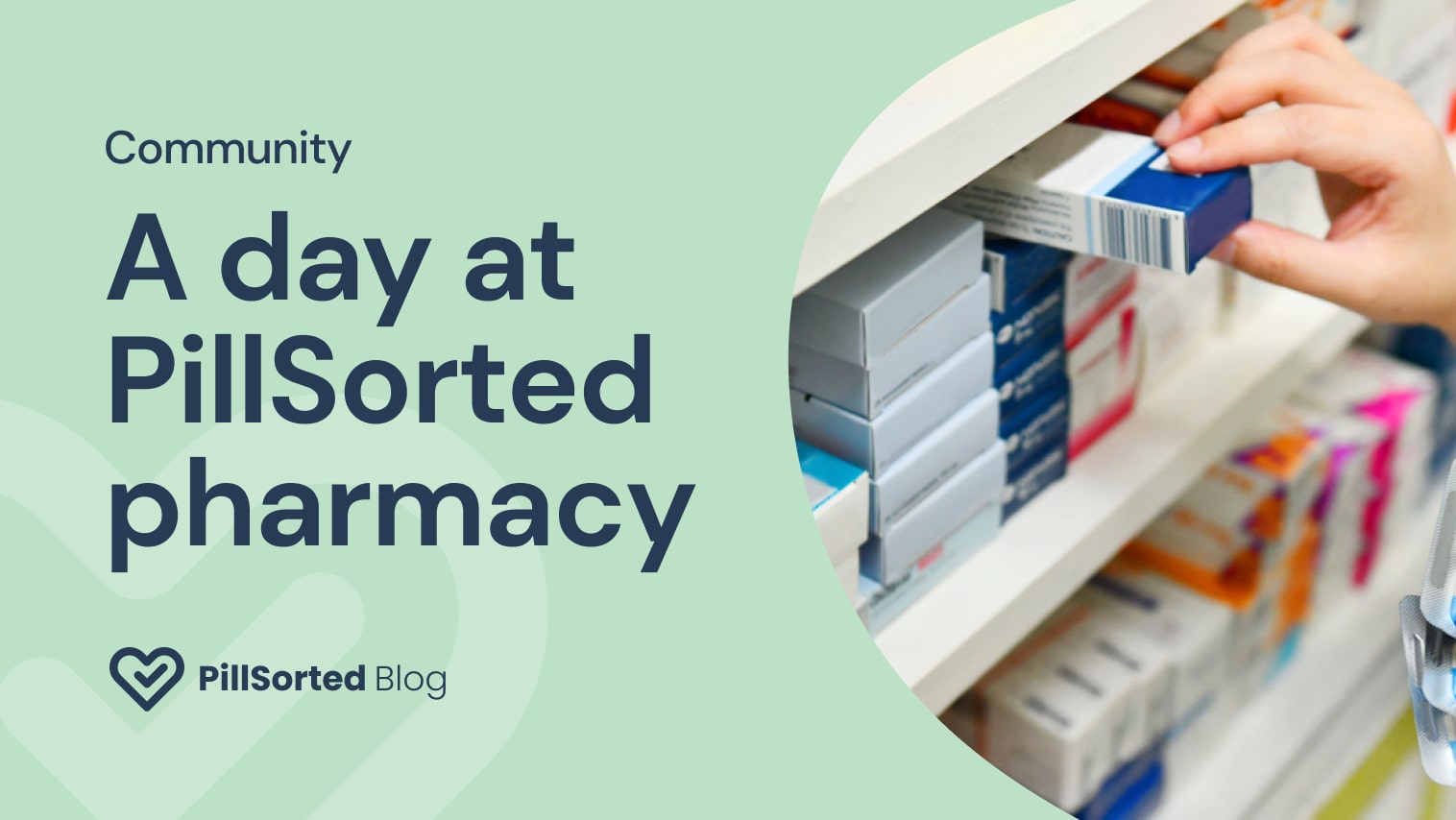 Thursday was a PillSorted Personal Pharmacy moment! The best times of our days is when we listen to you and help you feel better. I thought to share it with you all.
It was morning and Mr Reyes* called in tears. Mrs Reyes had woken up really confused and when Mr Reyes gave her her morning medicine, she felt unwell and vomited.
Mr and Mrs Reyes who are both in their 90s are dear PillSorted patients. We have been talking to each other on a weekly basis for the last six weeks. Mrs Reyes has developed swollen legs and she's had water tablets added, then stopped, then other tablets stopped, all getting very confusing for them both.
Us and the lovely Cambridge based surgery team have worked closely together to help them through all the changes. As Mrs Reyes' test results come back, the surgery would notify us of the changes and we would make sure we deliver the medicine the same day, explain the changes to Mr Reyes and collect the stopped medication. Mr and Mrs have found the Patient Information chart helpful as it shows the right medicine and its shape plus the right time to take them. In fact, that very Thursday, the GP called Mr and Mrs early in the morning and introduced another new tablet for Mrs Reyes' swollen legs. We had received the prescription and were preparing it for delivery.
Back to Mr Reyes's phone call, I asked Mr.Reyes about the past couple of days and if Mrs Reyes has had anything out of the usual? Mr R said she had had a fall and had been taken to hospital two evenings before and had not been 100% since her discharge. The day before she had been tired but today, she's unwell. I asked him to immediately call 111 as I was concerned this could be related to her previous fall. Mr R called back in half an hour and said that he had not been able to communicate with them properly so 111 had told him to call the GP again. He was upset because he felt he's taking the GP's time, but Mrs is unwell, and he doesn't know what to do. I reassured him and told him to leave it to me. I called the surgery team, explained Mr and Mrs Reyes situation and we thought of the possible reasons, such as fall related confusion or maybe a new infection. When I told them that Mr Reyes hasn't been able to communicate with 111 we agreed that the best approach would be for the GP to visit them.
At 4pm a very peaceful Mr Reyes' called, he was calm now and very grateful for our support. A kind GP had checked on them and reassured them. As we were speaking our driver reaches their door and delivers their medication. He said, "me and Mrs will be sleeping well knowing that we can count on you!"
* Names have been changed to protect personal privacy.