HOW IT WORKS
Carers
We know how hard you work as carers, and that the most difficult task of the day can be medicine management. We're here to help you with it.
Contact Us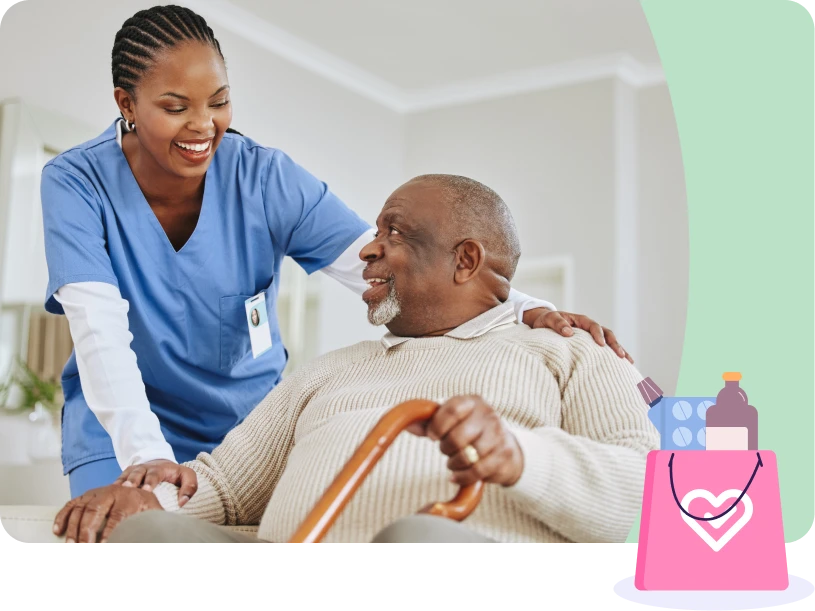 Our carers come from many walks of life.
We offer complete peace of mind by managing medications for you, safely and effectively.
Carers visiting patients in their own homes on behalf of care organisations.
Carers who are personally responsible for their elderly or vulnerable parents and/or relatives.
Carer Support
We'll make sure you have the medicines you need, when you need them, all stress free and direct to your door.
We are also contactable when you need help and advice, at no extra cost.
We'll manage the medicines you need, leaving you free to look after the day to day necessities of care.
If it helps, we can also offer training on how to store and administer medicines, and record keeping.
Receive all the medications you require exactly when they're needed
.
Charts
We give your patients a sense of independence with our easy to use personalised medicines chart.
PillSorted Trays
For patients who struggle with fiddly packets, we can also provide a special tray to make taking medicines easy.
Care Quality Supervisor - Herts at Home
Get in touch anytime and we are happy to be of help.
© Copyright 2023 PillSorted - All Rights Reserved.