HOW IT WORKS
Care Homes
We provide complete peace of mind by managing medications for all your residents safely and effectively.
Contact Us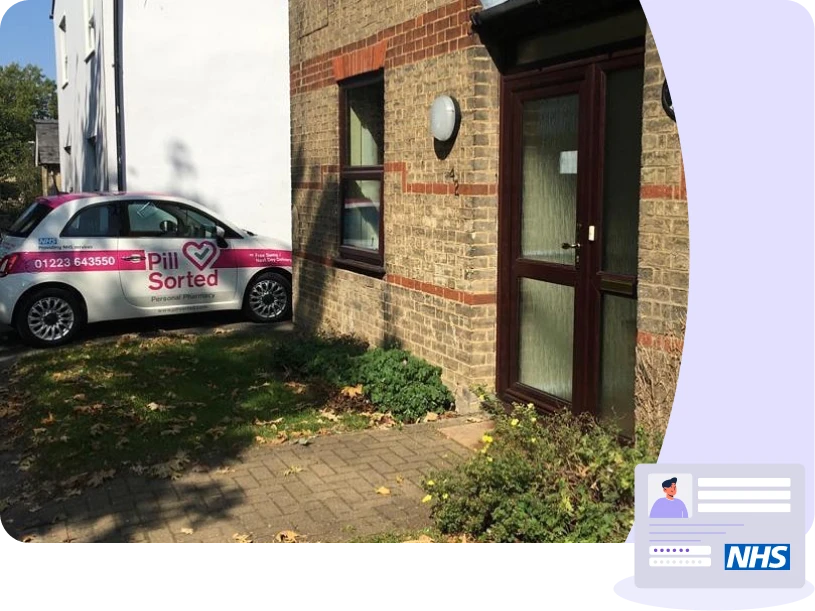 How we helped one care home
A case study from more than a year ago.
THE CRISIS
A 30 bed home approached us with a crisis on their hands.
They were receiving prescriptions from 6 different surgeries, all at different times.
Prescriptions were collected from 8 different pharmacies, all at different times.
They struggled with putting away and monitoring the medicines that came in.
High staff turnover meant less expertise and more errors in medicine management, which was potentially dangerous for residents.
THE SOLUTION
The newly appointed management team got in touch for help, and we set up this plan:
We arranged a cycle of delivery dates with the care home team.
Discussed the situation with the GPs, and asked for prescriptions for residents of the home to be synchronised.
Provided our colour coded and easy to use personalised medicine charts for all the residents. We were delighted to see how much the staff loved the consistent and simple charts.
Provided medicine trays (dossets) if clinically suitable for the residents, with colour coded lids coordinated with their personalised medicine chart for simplicity and safety.
We now deliver to more than 22 care homes, supporting their amazing teams in delivering the best care for their residents.
We pride ourselves on being
:
Our service is tailored to each care home, we aim to set up within a week and ensure a smooth transition.
The PillSorted operating system enables complete integration of dispensed medicine and personalised MAR charts with every prescription, eliminating the need for manual data entry.
Our specialised team of pharmacists and dispensers are fully trained and available online or by phone to support carers on safe medicine management, storage, administration, and record keeping.
Get in touch anytime and we are happy to be of help.
© Copyright 2023 PillSorted - All Rights Reserved.