HOW IT WORKS
Patients
We pride ourselves on being your personalised NHS pharmacy, offering a complete, caring, safe and stress-free prescription service direct to your doorstep.
Get Started
How PillSorted works
You approve PillSorted as your NHS pharmacy
We receive your prescriptions electronically
We deliver your medicine for FREE and include any other pharmacy items
Receive all the medications you require exactly when they're needed
.
Patient Information Chart
Every PillSorted patient receives a personalised medicines chart that's simple to follow and use. It includes their full list of medicines, the shape of each tablet, and easy to follow instructions on when and how to take the medicines. The chart is based on a patient's prescriptions, when they prefer to take their medicines, and when it's safe to do so.
PillSorted Trays
For patients who struggle with fiddly packets, we can also provide a special tray to make taking medicines easy.
Getting started is easy
Switch to a simpler pharmacy today, in a few easy steps.
Signing up is simple. You can do it with just one call, or via the form on our website. We only need your contact and GP details, and your exemption status for prescriptions.
Within a week, you're assigned a personal pharmacist team. They'll contact you to set up your service. Our team will review your medications with you, confirm the best way to get in touch and when you would like us to deliver. We then work alongside your doctor to ensure the highest standards of care.
We'll deliver when it's most convenient, when you're at home if you prefer, courtesy of our dedicated and friendly team. Alternatively, we'll pop your package through the letterbox, or leave it in a safe place of your choosing. We also deliver to all of England via Royal Mail.
Finally, we'll check in with you every month to see if there are any changes to your medication and to answer your queries. PillSorted also offers free advice over the phone or via email. Our service is particularly useful for people with multiple repeat medications, who prefer to receive confidential advice from the privacy of their own homes.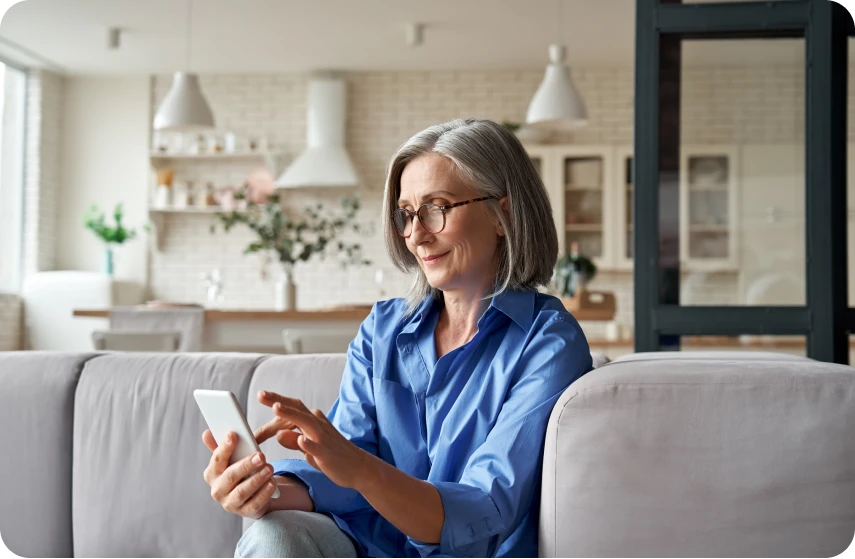 Ready to switch to a better pharmacy?
© Copyright 2023 PillSorted - All Rights Reserved.