PILLSORTED BLOG
3 MINUTES READ
Caring Together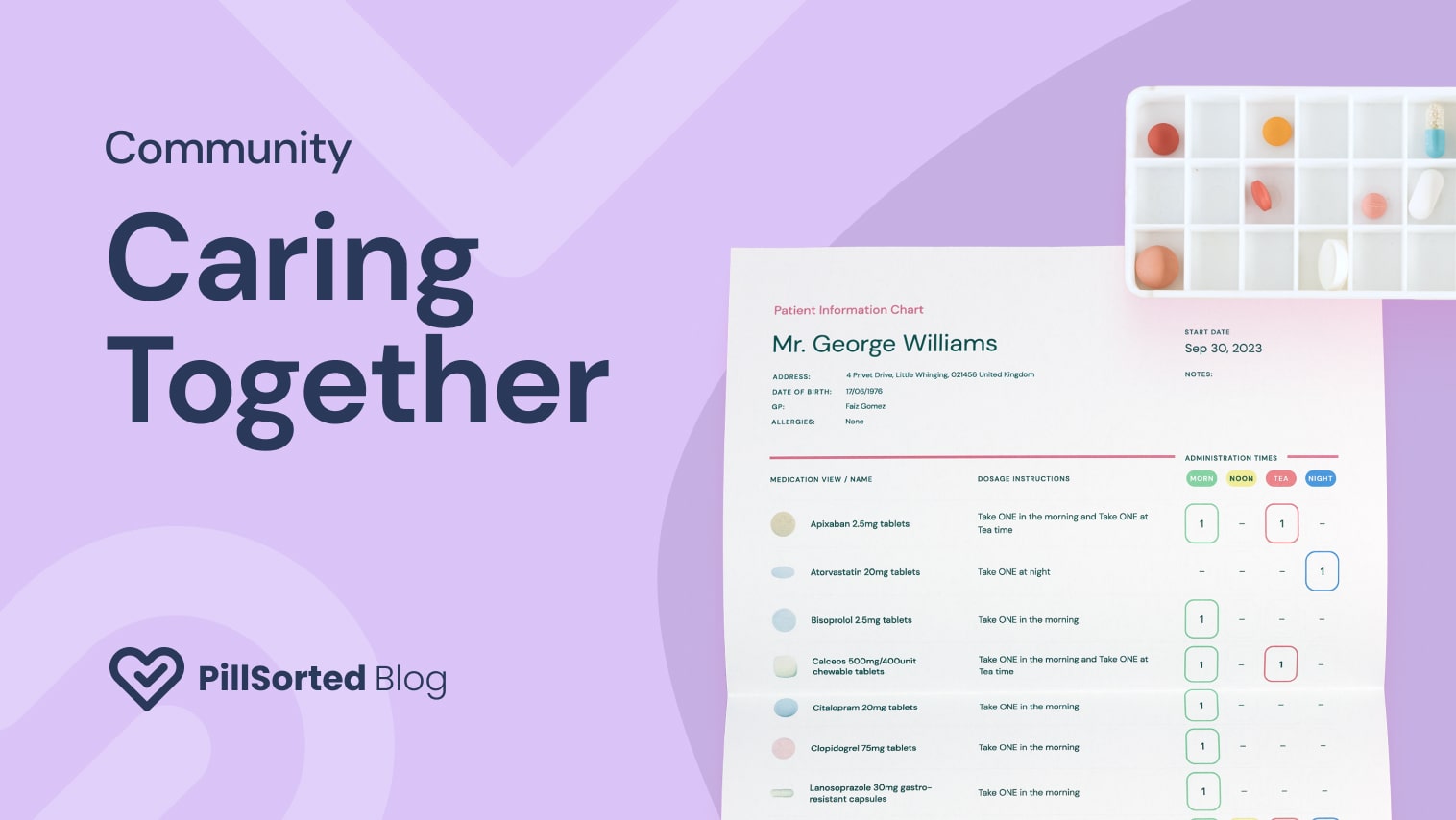 I was thrilled to be invited and take part in a Zoom meeting, organised by Caring Together.
Caring Together is a network partner of Carers Trust and they provide information, services and campaign 'so that carers have choices'.
Laura (Family Carer Coordinator of Caring Together) and I have been in touch since January. She does a great job organising groups for carers in which they can bring along their loved ones, also to book speakers and organisations to give talks on various topics and products.
In February, I attended the Shelford group at the David Rayner Centre in Scotsdales. It had a lovely atmosphere of friendship and support. Whilst the loved ones were being cared for, and on this particular occasion having a birthday party, the carers and I listened to a lovely session about stress management by Susan from Everyone Health.
I've been involved ever since and yesterday had the honour of being the first pharmacist speaking over Zoom.
I was able to highlight PillSorted services:
Illustrating our safe and secure packaging and how we make sure we get all your medication ready for you, altogether, so you receive everything you need in a monthly pack.
Our handy Information Chart that has images of your tablets, the time of day you need to take it in different colours and how many to take each time.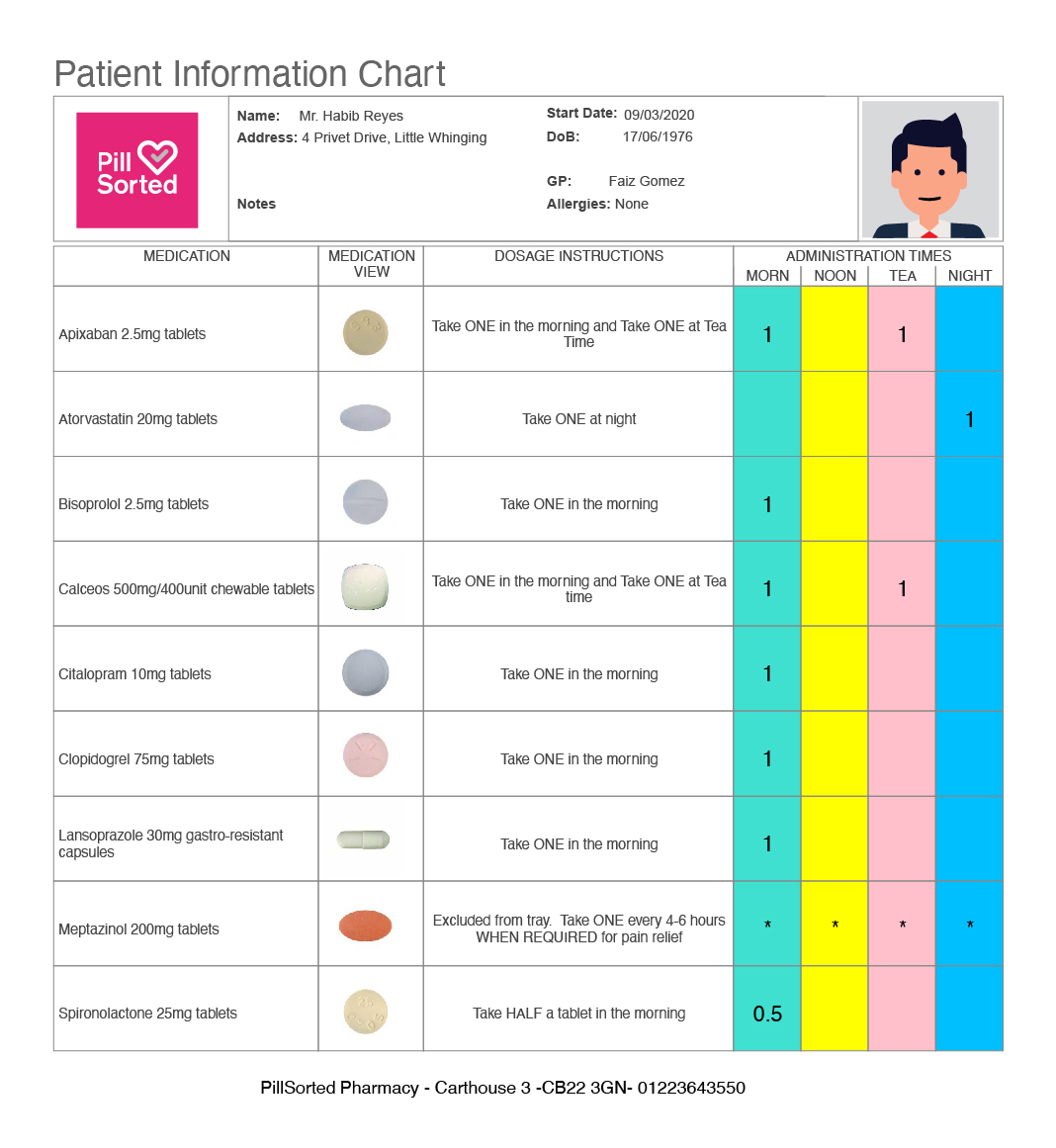 If you need any non-prescription items, we can add that to your monthly pack, anything from paracetamol, vitamins, creams and gels to incontinence pads.
Pillsorted services are available over the phone, Whatsapp or Zoom. Mornings are set aside for calls and consultations with our team.
Looking forward to our next meetings.