PILLSORTED BLOG
1 MINUTES READ
Ask Your Pharmacist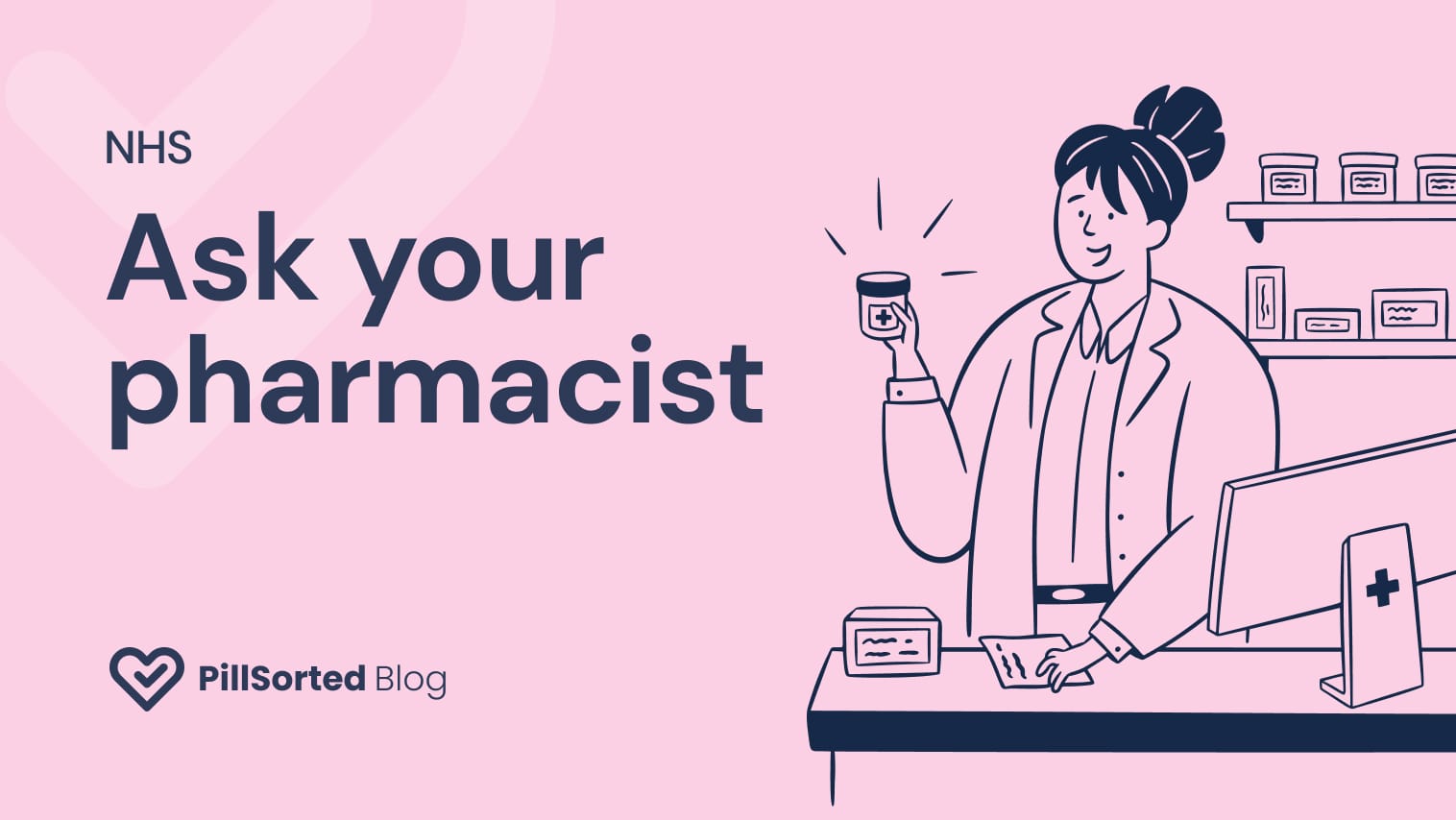 I am grateful to NHS for the informative campaigns they run. One particular one was the "Ask Your Pharmacist" campaign. NHS launched this campaign last October and it is planned to return annually. The aim is to highlight pharmacists as first point of call.
In NHS words: "Pharmacists are highly qualified health care professionals who can provide clinical advice and prompt treatment for common illnesses. They work with other professionals, such as doctors and nurses, to give you the best possible care as part of your local NHS team.
PillSorted is devoted to your health and wellbeing. We're designing our pharmacy towards your preferences:
Your Personal Pharmacist is available for advice and treatment on many health issues that don't necessarily need a GP or hospital appointment.
You can enjoy a consultation from the comfort and privacy of your own home! Just give us a call or reach us via email.
Give your Personal Pharmacist a call or reach us via e-mail. Alternatively, you can organise a voice/video call via WhatsApp.